14 Incredible Offers Seniors Are Taking Advantage Of In 2019
Sponsored Content - This page is supported by paid sponsors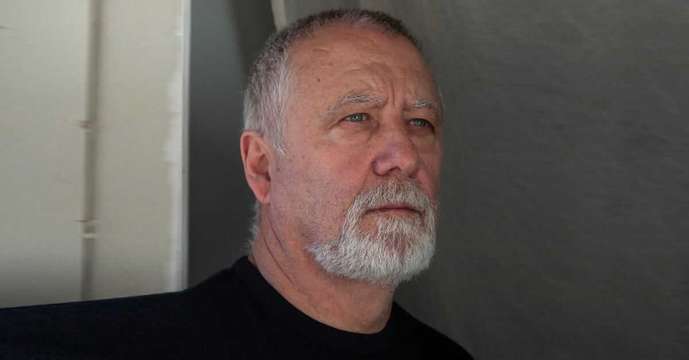 Discount List:
Cell Phone Bill
New Mortgage Program
GNC's #1 Joint Product
Home Warranty
Grocery Stores
Hotels
Travel
Auto Service
and more...
There's no reason why every senior doesn't take advantage of these incredible discounts & offers available to them.
In today's world, the dollar doesn't go as far as it once did. And it seems that the ones that are hit the hardest in today's economy are retirees who are generally on a strict budget.
Fortunately, there are some incredible discounts & special offers available to save folks a lot of money. Use this guide to see how much you could save! Don't be surprised if you haven't seen some of these before!
1. A Discount On Your Cell Phone Bills? Yup!
Did you know that many of the large phone companies offer special discounts to senior citizens? These discounts add up quick!
AT&T: AT&T offers a special Senior Nation Plan for account holders 65 or older for $29.99/mo. It has 200 Anytime Minutes, Mobile to Mobile Minutes, and Nights and Weekends, without roaming and long distance charges.
Verizon Wireless: Verizon Wireless offers a special 55 plus nationwide unlimited talk and text service plan to customers who are 55 or older. Check to see if your location offer this with Verizon.
Consumer Cellular: Consumer Cellular offers AARP members who are 50 or older exclusive savings on monthly service charges in addition to discounts on accessories.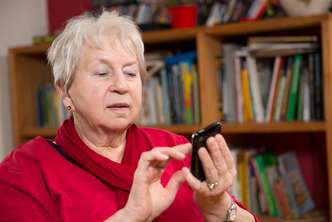 5. Senior Discounts at Your Grocery Store
Did you know that many grocery stores offer senior discounts? Here are the best senior discounts at your local grocery stores!
American Discount Stores: 10% off every Monday (62+)
Fred Meyer: Senior Discount: 10% – 15%, depending on dept., first Tuesday of each month (55+)
New Seasons: 10% off every Wednesday most items (65+), 10% off every Tuesday for military
Publix: Publix grocery stores have discontinued their weekly discount for senior shoppers. "Effective Dec. 27th, Publix will no longer offer the 5 percent senior discounts to customers."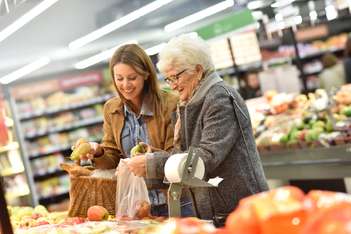 6. Stay At Your Favorite Hotel
Here are some senior discounts you can use at hotel chains:
Best Western
: up to 15% off for 55 and over
Choice Hotels: 10% off for 60 and over (or AARP members)
Hampton: 10% off for AARP members
Holiday Inn: discounts to 62 and over
Marriott: 15% off to 62 and over
Red Roof: 10% off for 59 and over
Motel 6: 10% off to 60 and over
Super 8: discounts for 60 and over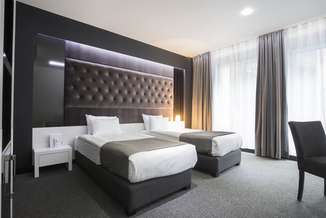 7. Travel
Here are some senior discounts you can use when traveling:
Greyhound
: 5% off for 62 and over
Amtrak: 10% off for 65 and over
National Parks Service: discounted senior pass for $80 for 62 and over
Carnival: savings on cruises for 55 and over
Royal Caribbean: reduced prices for 55 and over
Hertz Car Rental: various discounts to those 50 and over
Avis: up to 30% off to AARP members
Payless Car Rental: various discounts to AARP members
Southwest Airlines: various discounts for 65 and over
United Airlines: various discounts for 65 and over
Uber: two free trips on the first day of every month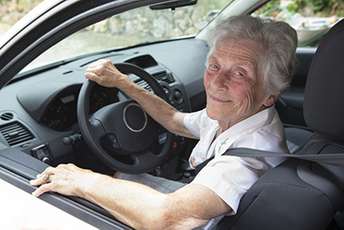 8. Auto Service Discounts
Is your car due for service? Be sure to use these:
Pep Boys
: 10% off for 55 and over
Jiffy Lube: 10% off for 55 and over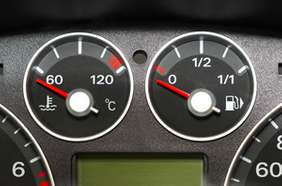 9. Go Shopping... For A Discount!
Goodwill
: 10% off for 60 and over on Tuesdays
Michaels: 10% off for 55 and over
Hy-Vee: 5% off every Wednesday for 55 and over
Jo-Ann: a senior discount day that included 20% off for 55 and over
Kohl's: 15% discount for 60 and over on Wednesdays
Rite Aid: various discounts for 65 and over including 20% on the first Wednesday of each month
Walgreens: discounts for 55 and over or AARP members
Habitat for Humanity Restore: 20% off on Thursday for 55 and over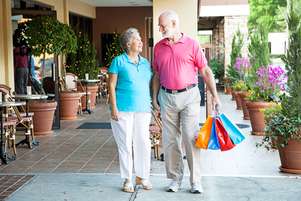 10. Go Out To Eat
Here are some awesome senior discounts at popular restaurants.
Applebees: 10% discount
Burger King: 10% discount and discounts on drink items
Chick-fil-A: 20% off during breakfast hours and 10% off during lunch/dinner hours
Denny's: senior menu with discounted prices
IHOP: senior menu as well as 10% off
Sonic: 10% discount
Golden Corral: discounted menu prices for 60 and over
Subway: 10% discount
Wendy's: free drink (or 10% at some locations)
Outback Steakhouse: 10% off for AARP members
White Castle: 10% off for 55 and over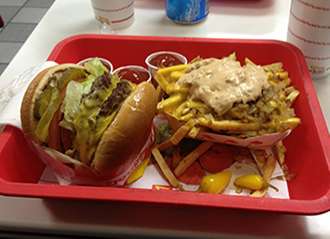 11. Claim This 72-Hour Survival Food Kit
In a crisis, your #1 need is food.
But not just any food... Experts say everyone needs to have non-perishable, good for 25 years survival food on hand in case of an emergency. Well right now – in what is truly an unprecedented move – 72-hour Food4Patriots survival food kits are being given away to loyal subscribers as long as they beat the program deadline and while supplies last.
This kit sells to the general public for $27.00 plus postage and has been rated 4.5 out of 5 stars by customers.
But people who act quickly can get them just for the shipping and handling fee.
There is still time to take advantage of this offer, but be aware that supplies are limited and the program may end at any time.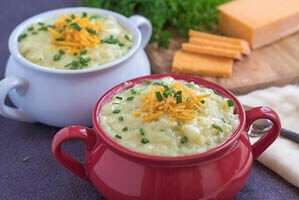 12. Take a Trip To The Theater
Love seeing a good flick at your local theatre? Here are the top theatre discounts for seniors.Regal Entertainment Group: Regal Entertainment Group offers up to 30% discount off the regular adult ticket price for ages 60+ (Check your local theatre)
AMC Theaters: AMC Theatres offers discounted ticket prices to customers who are 60 or older with valid photo identification.
Marcus Theaters: Every Friday Marcus Theatres has special admission prices for anyone age 60 and over. Come and enjoy a movie at any Marcus Theatres with our Young at Heart special – only $6.00 for any show that starts before 5:30 PM. Additional charges apply for 3D features. Young at Heart program valid for patrons age 60 and over. Additional charge for 3D, 4DX, UltraScreen DLX, SuperScreen DLX and IMAX. Admission and concession specials available for Friday showtimes before 5:30pm.
Showcase Cinemas: For our patrons, age 60 and older, we offer Senior Wednesdays. Discounted admission is $7.50. Plus enjoy a popcorn & soda for only $4.50
Landmark Theatres: Landmark Theatres has over 50 locations nationwide and offers senior discount pricing at nearly all of them! To find out the senior ticket price for your local Landmark all you have to do is click on your desired showtime and you will be taken to a pricing page - https://www.landmarktheatres.com/?portal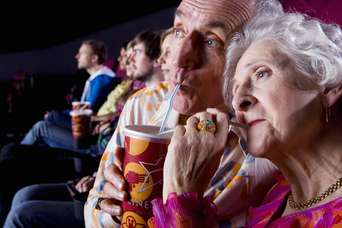 13. Health and Beauty Discounts
Here are some various discounts that could certainly be useful:
Great Clips: Great Clips offers various discounts for seniors
YMCA: YMCA offers discounted membership fees for 65 and over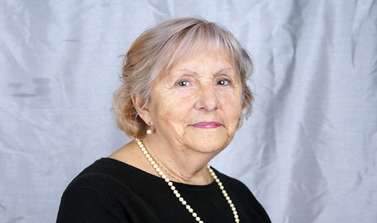 14. Use This Debt Payoff Plan
Here's what credit card companies don't want you to know...and what thousands of consumers are quickly learning about paying off their debt:
If you owe more than $20,000 in credit card debt, this proven debt relief program, offered through companies like Freedom Debt Relief, may reduce the amount you owe. Consumers could resolve their debts with absolutely no loan required and pay it off in as little as 24 - 48 months*. If you've struggled to pay your credit card debt, act now before your debt balloons further.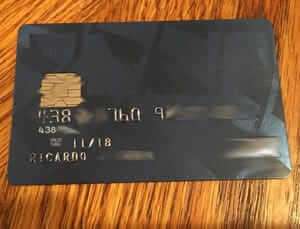 And that's a wrap! If you found these 14 offers useful, please like our page below!