If you're the more adventurous type then truly considering the world as your oyster can see your post-retirement living standard soar. Getting more for your dollar, a better climate, your favorite activities on your doorstep…get this right and the rest of your life is going to be one long vacation. So, let's take a look at the best places in the world to retire in terms of financial comfort and quality of life.
Ecuador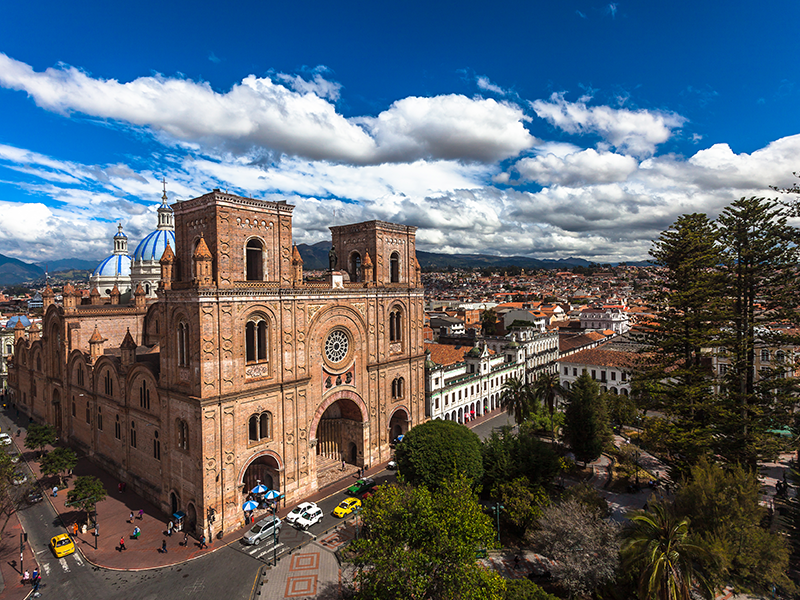 Ecuador contains a growing community of expat Americans, increasingly centered around the beautiful and historic city of Cuenca. A mild, subtropical climate provides pleasantly warm days and cools nights. Which, of course, means very little in the way of heating or cooling bills.
Abundant low cost, high-quality food, and an excellent public transport network provide further opportunities for your money to stretch further. But whether you look to settle by the warm (not muggy) beaches or the lush green valleys inland you'll find that Ecuador's friendly and welcoming people are the real selling point.
There are few places in the world where good living is as affordable in Ecuador. There really is something for everyone, regardless of budget.
Panama
Panama's famous Pensionado Program is arguably the best retiree program in the world today and it's open to all. The program entitles retirees to a host of discounts…and they are across the board. From medical costs to entertainment, seniors in Panama can seriously stretch out their dollars. 25% off airline tickets, 25% off your monthly energy bills and up to 50% off hotel rooms are just the start of the savings.
To be clear, Panama's Pensionado discounts are by law given to all who qualify by age—expat or Panamanian. When women reach the age of 55 and men 60, they can automatically start using the benefits that the Pensionado provides. By showing your residency card you are entitled to these discounts.
Modern living, conveniently close to the US, sunny, warm, and welcoming. It's no surprise to find that Panama topped the 2019 Annual Global Retirement Index. The currency is the U.S. dollar. The tax burden is low… what are you waiting for?
Malaysia
Gorgeous beaches, islands that delight the senses, and some of the most spectacular ancient rainforests in Southeast Asia…and a cost of living that is 43% lower than in the USA.
Malaysian law is based on England's legal system and all road signs are in both English and Malay, which makes driving in Malaysia easy to adapt to. The unofficial first language of the country is English, so you won't need an additional language here.
Malaysia is also another of the countries that have special schemes aimed at attracting long term foreign retirees. Under the Malaysia My Second Home Programme (MM2H for short) foreigners can obtain a 10 year, renewable, multiple-entry social visit pass (i.e. residence visa). Applicants have to prove that they can support themselves financially (without working) by meeting certain minimum liquid assets and monthly income criteria and by maintaining a fixed deposit with a bank in Malaysia throughout their stay in Malaysia.
Portugal
Plenty of seniors have been swayed to retire in Portugal for its comfortable climate, attractive coastlines, and affordable property. There is great a variety of areas in Portugal, from sleepy fishing villages to bustling cities. The famous coastal Algarve region, however, has attracted by far the most expats from the US and UK, in turn, numerous English-speaking services have spring up handling all aspects of the Portuguese retirement process, from real estate to tax and immigration.
Portugal is the second least expensive country in Europe, after Bulgaria. On average, costs are about a third of those in the States. It's also rated as the fourth safest country in the world.
The locals really make a sincere effort to make visitors and expats feel welcome. It helps if you speak at least a little Portuguese, but in urban areas like Porto and Lisbon and the multi-national expat region of the Algarve, English works just fine. This is relaxed, stress-free living.
Colombia
The shady days of Colombia's past are now gone, and it has emerged as a thriving, vibrant country. One of the best things about the country is the warm, welcoming Colombian people. A lack of Spanish should not keep you from trying out life here. As the expression goes, "You don't meet a Colombian…you meet the entire family!" You will always be made to feel part of the community.
Colombia is one of the most scenic, dramatic, and fascinating countries on the planet, with a perfect year-round climate. Due to its proximity to the equator, every day has twelve hours of daylight and twelve hours of darkness, regardless of the season.
Charming colonial towns and world-famous beach resorts are dotted alongside the Caribbean, where the country's famous vallenato folk music originates. Cartagena, the walled city on those turquoise shores, is one of Spanish America's most beautiful destinations. Santa Marta, another lovely seaside city, is the jumping off point for Tayrona National Nature Park, a stunningly pretty stretch of beaches backed by impressive mountains.
Acquiring a retirement visa to live in Colombia is relatively easy. All that's required is to prove at least $750 of annual income from Social Security or $2,500 annual income from a pension or 401K and then you are eligible for a visa that is good for three years. And once they arrive, bold retirees are discovering just how far they can stretch their retirement dollars!